Rosa Dulce by Jessica Marie Garcia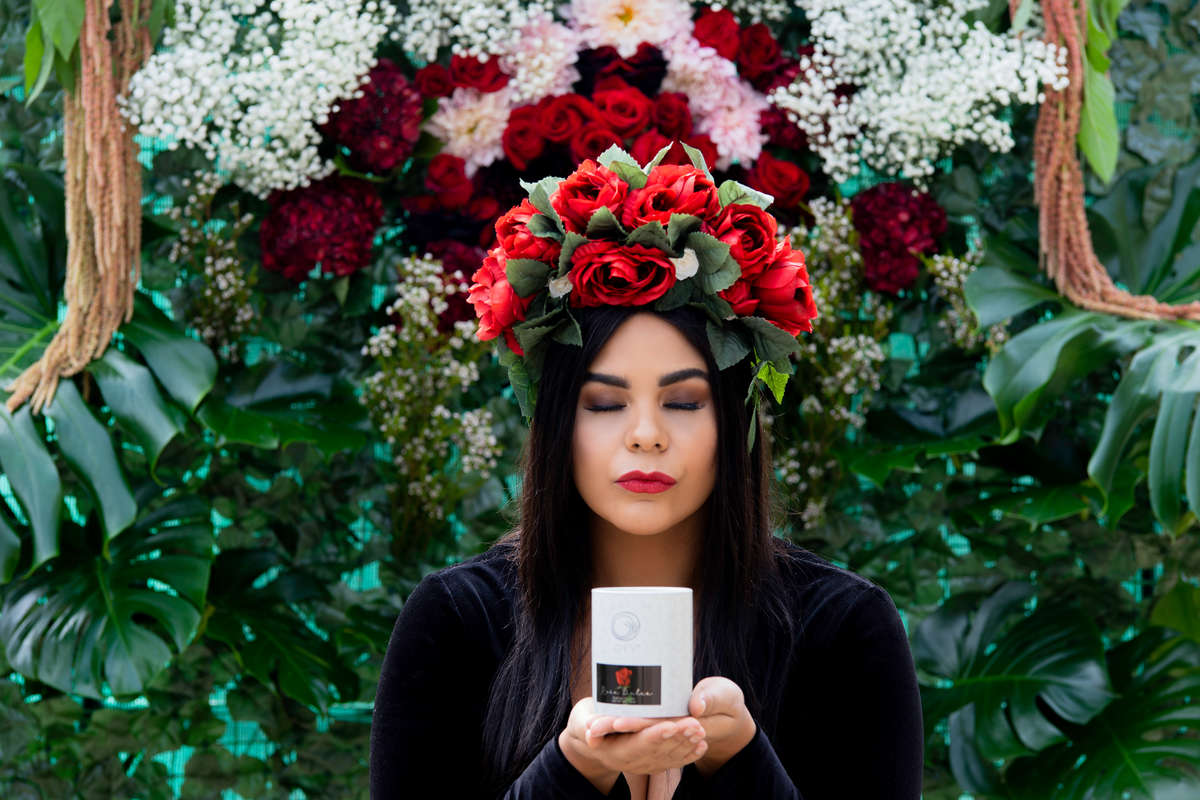 Jessica Marie Garcia designed
Rosa Dulce
A sumptuous blend of California citrus groves, sweet roses, and jasmine, with a lingering note of smokey chile and amber.
It is presented in a beautiful ceramic jar, utilizing
GYV's proprietary wax blend of coconut, corn, and pumpkin oils.
Top: California Citrus Grove
Middle: Sweet Rose, Jasmine
Bottom: Smokey chile, Amber
Net Weight 9oz
Limited Edition

A social impact campaign and national relief fund that funds grassroots
organizations combating food insecurity, housing instability, and other
barriers to access.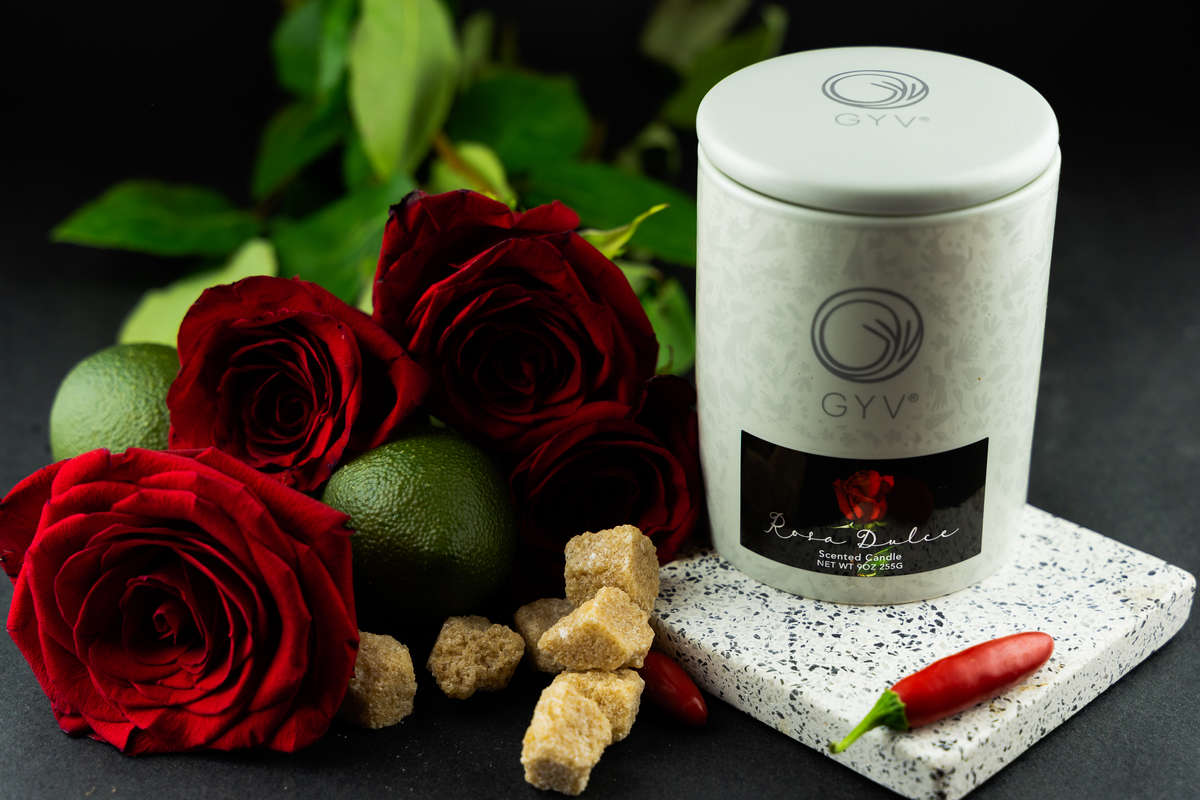 Jessica Marie Garcia
An actress and writer from Orlando Florida.

Jessica is currently starring in the Netflix hit "On My Block" as Jasmine Flores and as Camila in "Diary of A Future President" now streaming on Disney+.

She's also most known for playing Willow in all four seasons of the hit Disney Channel Original series "Liv and Maddie" and her feature film "Avenge
The Crows" is now available on iTunes, where she plays Peaches.
Learn More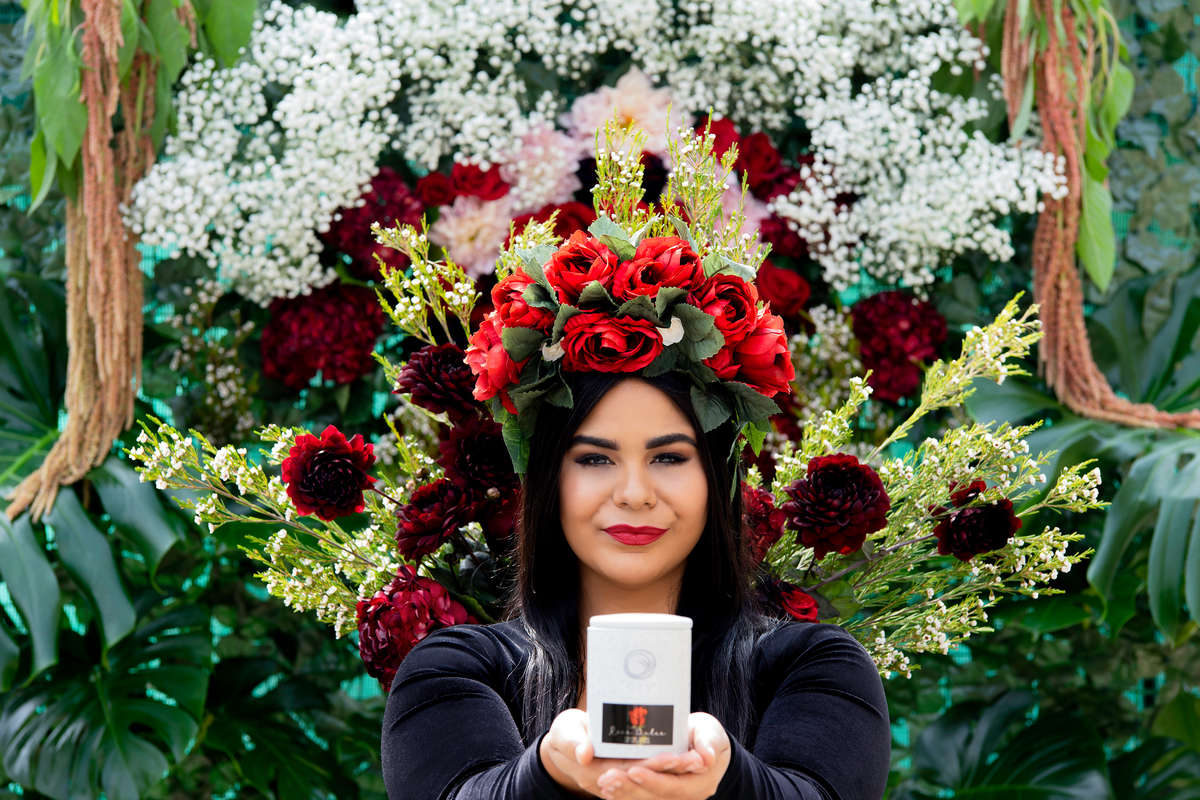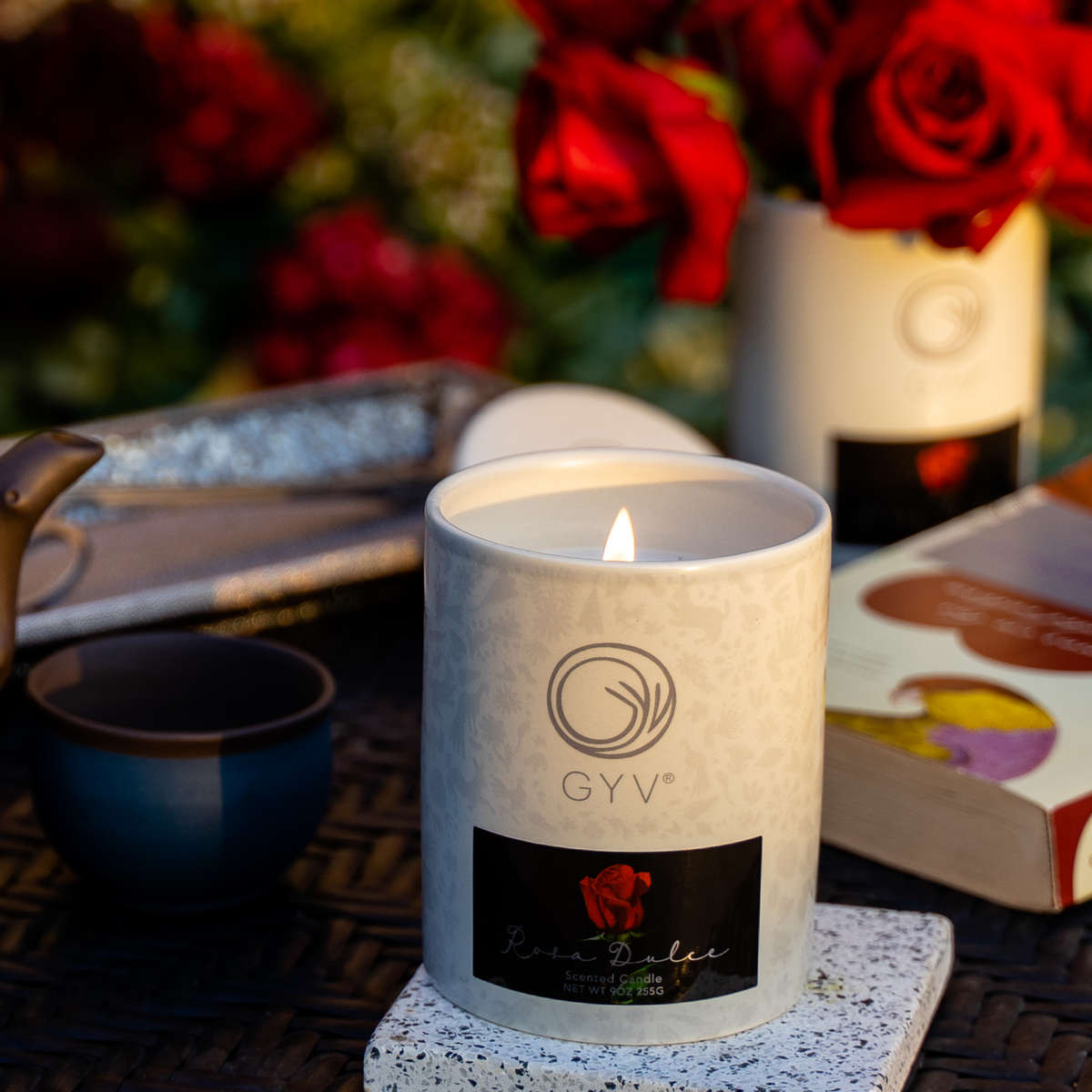 Candle Care
To get the most out of your candle follow these tips.
Make sure to trim your wick to 1/4" before every burn
Burn till the surface is completely liquid, this is between 2-4 hours.
Keep away from any draft to prevent soot.
Always place in a fire resistant surface and do not move while lighted.
Always use the lid to prevent any foreign object from falling in.